Why is effective reporting important?
"Anytime we're working with a client on a campaign, they want to make sure there's a return on their investment. They need to demonstrate the value of communications to the executives within their organisation. We are always looking for the most effective way to report results for them, so that they can do just that.
At the start of every campaign we're developing KPIs, and at the end of it, always looking for the best way to then show that we've been able to successfully reach those KPIs."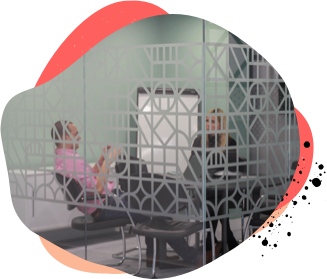 What formats were you using prior to Releasd?
"A combination of things. Oftentimes we used Word. That would tend to be for longer form reporting of results, backed up by an Excel document. Then for some clients, PowerPoint."
What challenges did those formats present to you and the client?
"I think that the primary challenge was the length of the documents; they could end up being 50 pages. The margin for error within a document like that is higher, especially with level of version control needed.
And what executive wants to read 50 pages? Who does? Our team would spend hours and hours and hours pulling together these detailed reports. We would spend a much larger percentage of the client's budget on reporting than they would have liked us to have. And the chances are nobody was reading past the one page summary."
What first drove you to explore Releasd?
"The idea of using something that would be more dynamic, that would be more concise, that would get to the point and looked good. The ability to take what used to be a 100 page report and present it on one compelling Page. Those were all important points for us, especially at the executive level. That was why we started exploring."
"I would recommend it, and I have recommended it!"
What have you used Releasd for?
"We use Releasd for client reporting, particularly for our global clients. We run a lot of global and regional hub work out of the London office so oftentimes we are compiling reports for global product launches, or global campaigns. We also use it for creds."
What impact has Releasd had in terms of reporting?
"We introduced it to one of our global clients right after we engaged with you. There was immediate feedback and it was so positive. Then we rolled it out and started using it for more global reporting across 13 of our offices.
There's no client that we've introduced it to that didn't want to use it. They all feel that it's easier to consume and share from their end.
It's made reporting a lot easier and a lot less time consuming for our teams and coordinators who are pulling together these reports. From our perspective it is of huge value. Although reporting is so important - it's critical - at the same time you don't want to spend a large percentage of your client budget on it. So on both sides Releasd has been a huge positive."