Hi Simon. What do you do?
"I'm Head of Consumer PR at Dixons Carphone. I look after the consumer brands that are PC World and Carphone Warehouse. Both are market leading."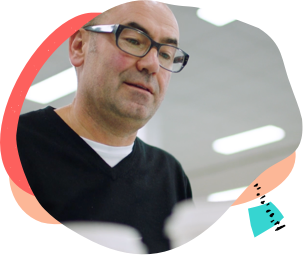 Why is stakeholder engagement important to your team?
"In terms of stakeholder engagement is really important for the PR team, particularly in Dixons Carphone.
It's a very commercially driven business. It's all sell, sell, sell. People are very familiar in this business with what we're advertising, but PR has been a bit of a mystery. In the time I've been here, I've been trying to address that."
Who are your stakeholders?
"The key ones are the Commercial team, senior Execs of course, but really importantly as well is the internal audience. We're a business with a large front line. Lots of people in store and retail and in call centres. There are over 20,000 of them in the UK."
How were you engaging them before Releasd?
"Before Releasd, we would share our work via traditional methods. So emails with attachments, PowerPoint presentations.
I would worry if anyone would open it when they saw the size of the file and maybe the number of pages. It certainly wasn't getting much in the way of any response. Barely even a thank you!"
"We love putting it together. We all love working with it."
What impact has Releasd had?
"I needed Releasd.
We're getting far better levels of engagement. I do get a lot of feedback about how amazing it looks looks. It's all there on one page. It isn't static. Far more digestible, dynamic and interesting. It's great for my team and it's great for the agency. We love putting it together. We all love working with it. Everyone's just bought into it."