Why is effective reporting important to Grayling?
"Reporting is really important because it's about our accountability to the client.
It's about showcasing our results - but it's also about showcasing the value that we're able to create for our clients.
In an ideal world, the client will be delighted when they see our reports. They will be excited and they will want to share it more widely within their own organisation, so they can showcase the good work for which they are responsible."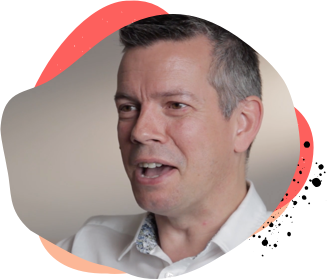 What were the problems with the way you were doing things previously?
"There are lots of problems with those old format reports. First of all, the technology is out of date, and Word and PDF and PowerPoint are very limited in their ability to showcase the breadth of the work we do.
The second thing is that they are very time-consuming to complete. So from the point of view of the account team who's responsible for compiling those reports, it takes a lot of time, and that's not what these young Account Executives get into PR for. Let's face it!
And the third thing is that you end up with large files and they just don't lend themselves to being shared within a client organisation. So the merchandising of the work, the merchandising of the results, if you like, really doesn't happen."
"It's a lot quicker to complete reports. So Account Execs who got into PR to actually generate results and speak to journalists and do all that fun stuff, aren't spending their time filling in spreadsheets."
What impact has Releasd had?
"Releasd has changed things for us on a number of levels.
First of all, and most importantly, the clients love the reports. They're much more dynamic than the old style PowerPoints or PDFs. They enable us to showcase the breadth of what we do - whether that's social media, video, images, print to online coverage - all in one place. All very clickable and accessible. And they can share it easily within their own organisations, and that makes them look good in turn. Very important.
Secondly, from the point of view of our Account teams, it's a lot quicker to complete those reports. So Account Execs who got into PR to actually generate results and speak to journalists and do all that fun stuff, aren't spending their time filling in spreadsheets, and that's important, too."